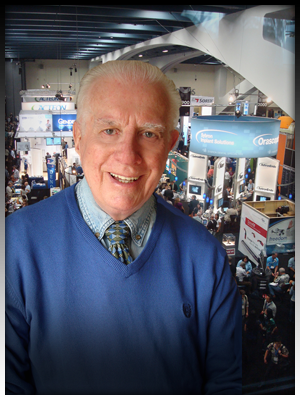 Fred Fox is North America's leading exhibit marketing consultant/trainer and founder of the Exhibitor Education Institute. Fred has been presenting his training programs to thousands of exhibitors and show management organizations from coast-to-coast in North America, the United Kingdom and Europe. With the introduction of their online program 'The Exhibitor Success Centre', the Institute now reaches a global audience.
A dynamic and motivating key-note speaker, Fred is in constant demand as a presenter at exhibit industry functions, corporate sales meetings and business conferences. Fred has produced and presented several award winning exhibitor training programs such as: Power Selling for Exhibitors, Xtreme Xhibiting, Gift Show Magic, Conquering the Show Floor, Breakthrough Thinking for Exhibitors and Trade Show Gold.
A true veteran of the trade show wars, Fred brings a unique, down-to-earth approach to his training programs and has been acclaimed for his ability to 'deliver' his message to his audience.